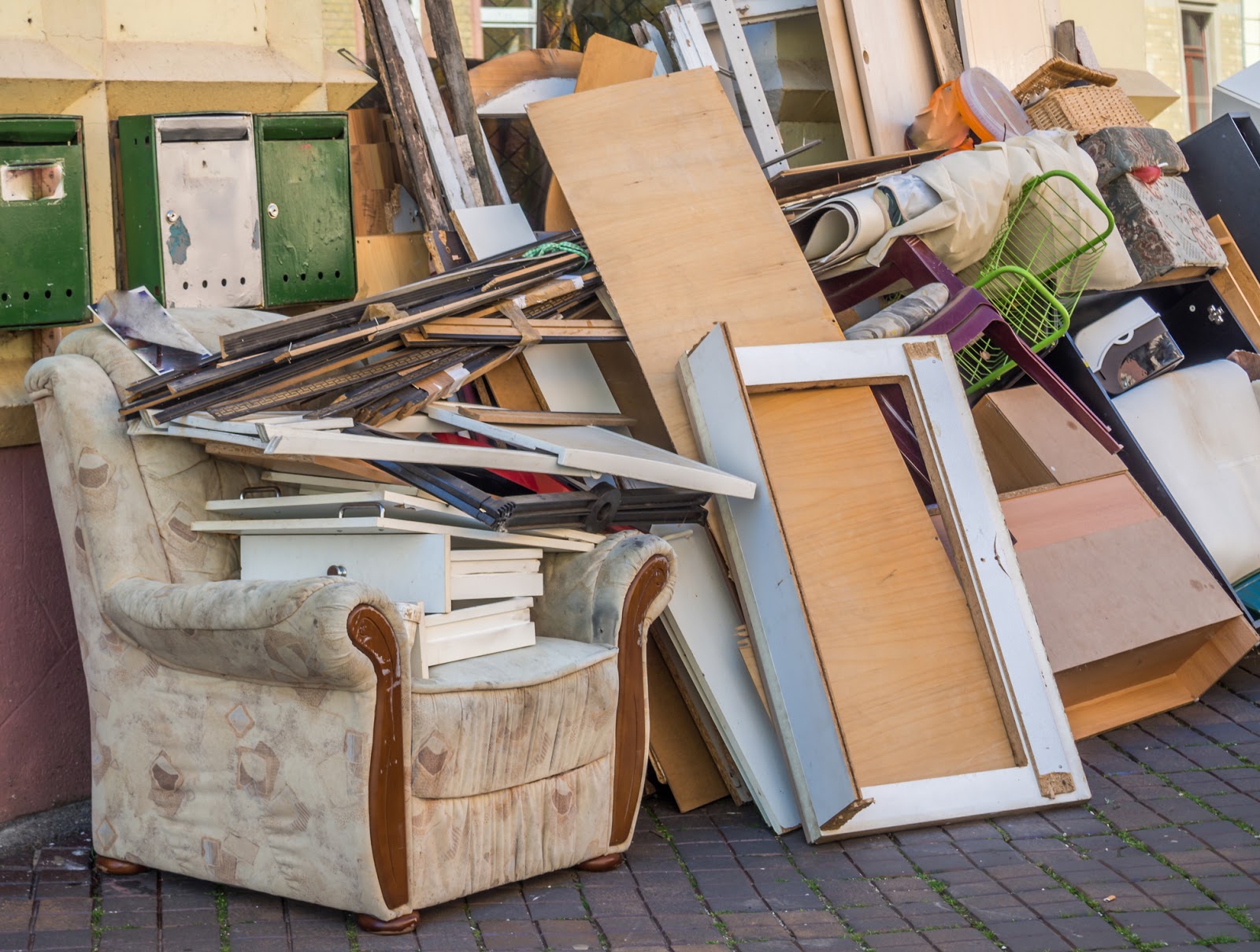 There's no denying that we are all living in stressful times right now, doing our best to get through this pandemic. Did you know that a messy space can lead to additional stress? Studies have revealed there is a direct correlation between the stress hormone cortisol and clutter. Why not reduce the time you spend cleaning, and get rid of unnecessary waste now?
When you make the decision to rent a yard bin through Georgian Waste for your residential waste, you can conveniently and safely, remove basement, attic, and other clutter piling up in your home. Whether you are moving in the near future, renovating your home, decluttering, or upping your spring cleaning, junk is bound to present itself one way or another, and it doesn't take long for it to pile up either. You'll be thankful to have immediate access to a yard bin you can fill with all kinds of unwanted items. Plus, it's an economical and environmentally friendly solution…who wouldn't want that?
Let's take a look at 5 common scenarios in which a yard bin is sure to be beneficial!
Relocating
Are you organizing and packing up your things for a move in the near future? This is the perfect opportunity to purge that old furniture that's falling apart and those boots with the ripped soles from two years ago that are only collecting dust. Whatever those items are that you've been holding onto but are of no use to you or anyone else, don't spend wasted energy and time taking them with you. Get rid of them now so they aren't moving with you to your new home.
Renovating
If you're installing new flooring or replacing your roof this spring, our dumpster bins will definitely play a major role in cleanup, making it fast and easy. Such jobs come with a lot of mess; turn to these large capacity solutions to handle all those scraps leftover! Spend more time accomplishing your renovations and less time tidying up.
Decluttering
Your attic is one area of your home that's easy to forget about, after all you primarily use it to store away items that you may or may not retrieve down the road. If you stopped and thought about it for a moment, would you remember what exactly you've stored up there over the years? Likely not. It's important to note however, this clutter and potential garbage can affect the air quality and ventilation throughout your home. It's time to tend to your attic and pack up all that junk that's been collecting for far too long. What about your closet or basement? Do you have old appliances that no longer work properly but you just weren't ready to part with? Now is the time to take advantage of yard bins and their high capacity. If it's no longer serving a purpose, why hang onto it! Rent a yard bin, and eliminate the useless junk once and for all.
Spring Cleaning 
If every year during spring cleaning, there's another box or two of junk redirected to the basement, now might be the right time to revisit these boxes as part of your spring cleanup. Spring Cleaning can be a tiresome and overwhelming task. When you factor in the endless ''junk drawers' and storage closets it can be difficult to know where to start. One thing's for sure; you're bound to come across broken items, items no longer functioning, and generate waste. So start small and focus on decluttering one area at a time. Out with the old, and in with the new! Happy Spring cleaning.
Yard Maintenance
With the rainy season upon us, we are sure to experience that first big rain storm. As the high gusts of wind and rain take over our neighbourhoods, we are sure to wake up to debris, trash, and tree branches scattered throughout our yards.
In serious cases, a storm's aftermath may require a yard bin rental to safely dispose of this waste. As the snow melts, yard maintenance will also be a necessity for many homeowners. Get your yard looking great again, free of dead plants so you can begin the season on a fresh note. Only a couple more months until we can get planting those gorgeous summer bulbs!
From general waste, construction debris, renovation material, roofing, siding, cardboard, appliances, furniture, drywall, insulation, wood and scrap metal, dispose of it all. We even have additional yard bins for brick, block, concrete, clean fill and stone, if needed!
We realize every customer presents a unique situation and to accommodate your requirements, you may choose from continual service, one day service, or one week service. You decide how long is necessary and our team will be there to deliver and service your yard bin when it's time.
If you have any questions regarding our yard bins, please don't hesitate to contact our team for direction or more information.