When spring hits, a lot of us begin to upgrade our homes, which continues into the summer.
You think about upgrading your roof, your patio or outdated-looking rooms in your home. Change is exciting, especially when you're able to give your living space a fresh new look.
But, when you're in the middle of those renovations, what do you do with the leftover garbage? If you're using a reno company, most will take care of that for you. But when you're taking on the task solo, that's a different story.
Renovations can be exciting but they can also be a lot of work.
Let's take a look at some tips for what to do with your renovation waste.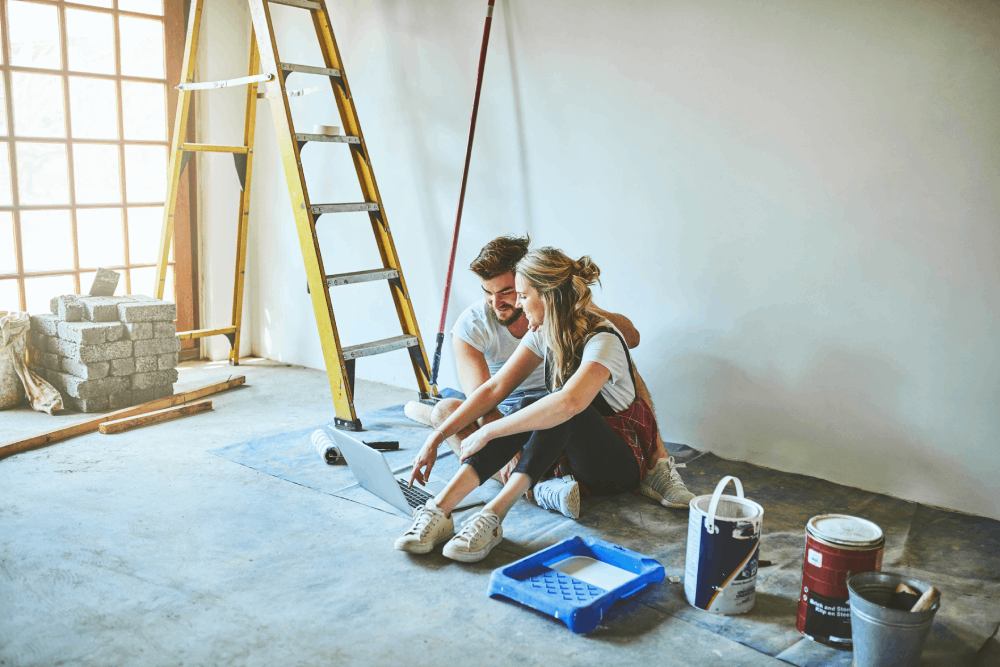 Re-purpose Old Items
Most items are rarely single use. If you're crafty, you can reuse or re-purpose items to create something new. Repurposed items can add a touch of creativity to your space and can be a point of discussion when guests come over. If you're looking for some ideas, here's some creative ways items have been repurposed in the past.
Donate or Sell Reusable Items
If you have items that are in good shape but you no longer need or want, donate them. So many items get thrown in the trash and contribute to the number of items that get tossed into the landfill. Taking your items to a donation center is giving your items another chance at being used by someone who needs them.
Alternatively, if you could use some money, you could consider selling your items. Last weekend, garage sales were allowed to resume once again. Hold a garage sale if you want to get rid of some gently used items and make some money while doing it!
Rent a Roll-Off Bin
When you're renovating your home and you're getting rid of stuff, renting a roll-off waste bin is an easy and effective way of getting rid of items. From a yard cleanup to bigger construction projects, you can choose the size that's right for you. At Georgian Waste, we have roll off bins that fit a variety of materials. Whether your project involves roofing, siding, appliances, furniture, insulation or scrap metal, we will accommodate you.
We also know that various construction projects take different lengths of time. Some can be done in a few days, whereas more extensive projects can take a week or longer. Whether you need the bin for a day or a week, we will deliver it, you fill it and we will remove it for you.
Contact Georgian Waste Today
Georgian Waste has been helping residential and commercial customers for 50 years. We are a family owned and operated company built on excellent customer service.
To find out more about our services or our roll-off bins, give us a call today at 705-424-0082 or send us a message online.